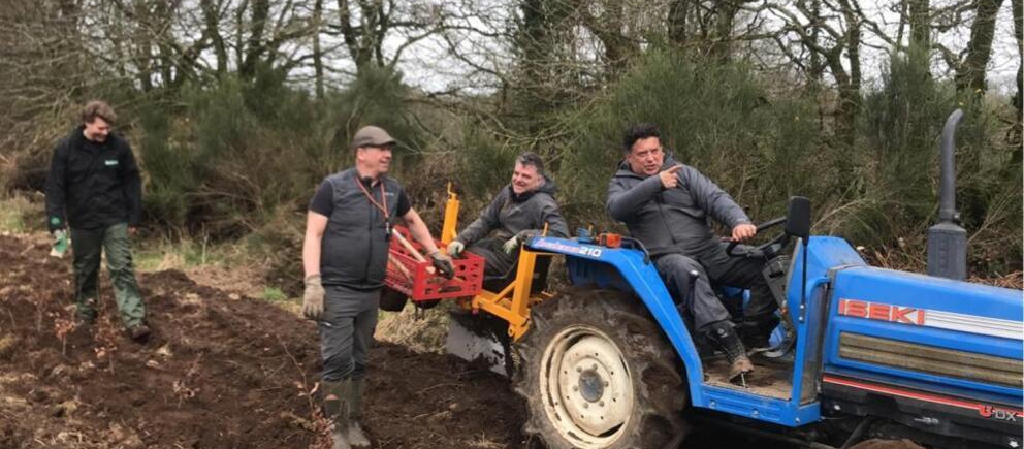 We started planting 3.500 trees!
We are very excited to let you know that we have started our planting journey to expand our forest in France. A team of Green Core volunteers have been working very hard for the past few days to plant the donated trees.
Our volunteers started the planting process early in the morning at 5:00 am. Despite the rainy weather and the strong wind, they successfully cleared out the weeds and stones with only a weed remover and strong will.
The land is a fairly large land to work with. So, by clearing out the weeds, the first step is complete. The volunteers started by tilling the top. This, of course, took a while, but together as a team, it was fun to do.
After tilling the top, the planting of the trees can start. Deep tilling is about 10 cm into the ground for the sapling to fit perfectly. Our volunteers are very excited about this part as it is now time to plant 3.500 beech and oak trees.
Our forest is coming to life! The trees planted with love will grow beautifully and in return absorb approximately 18,400 kg of CO2 per year. They will purify the air, reduce carbon dioxide, maintain water and support biodiversity.
Special thanks to our sponsors and our lovely volunteers. We have all achieved this together and we should be proud.
Are you interested in helping us by becoming a volunteer or sponsor? You are welcome to reach out to us.
Contact
Thank you for reading this article!